September 2023 - Thermapen ONE Price Change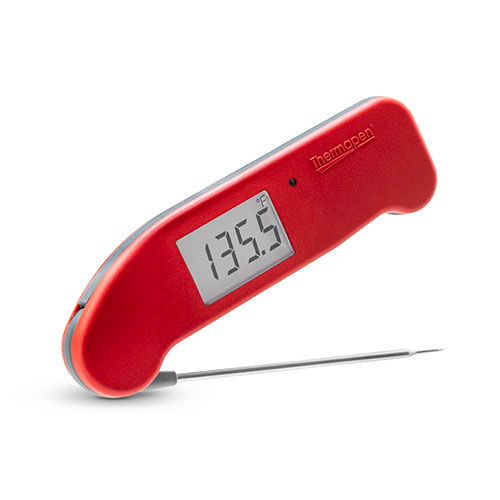 For the past couple of years, while the industry has been increasing prices, we've held off on increasing the price of Thermapen® ONE. In fact, in September 2022, we lowered the price of Thermapen ONE to help fight inflation. But now rising costs are forcing us to raise the price a modest amount.
Effective October 12th, 2023, the price of Thermapen ONE will increase to $109.00.
Take advantage this month—before the increase—and order a Thermapen ONE in time for big holiday meals and Christmas gifts.
Thermapen ONE remains the industry leader in speed, accuracy, and reliability. While our competition resorts to shortcuts in producing poor houseware-quality thermometers, we remain committed to manufacturing professional-grade instruments.
Thermapen ONE is hand-made and tested 13 times from probe assembly to final calibration to ensure each unit meets its ONE-second speed and ±0.5°F accuracy specs. Each Thermapen ONE also ships with a NIST-traceable calibration certificate, giving you confidence that Thermapen ONE is more than a houseware thermometer—it is a professional instrument.
Thermapen ONE is backed by our unsurpassed Utah-based support teams:
Customer Care / Culinary Specialist
Answer your questions regarding products, orders, and unique culinary questions as they relate to our products.
Tech Support
Have an issue with a product? Our Tech Support team is ready to help.
Commercial Sales
Our Commercial Sales team takes on the challenging temperature issues our nation's food service industry faces.
A2LA Accredited Calibration Laboratory
A standard that highlights our dedication to precision. As we innovate new products, they're tested here to meet our rigorous standards. We also perform accredited calibration services for everything we sell.
Our dedication to providing an uncommonly memorable experience for our customers is underlined by our product quality and uniquely responsive support teams. They set us apart from the rest of the competition and stand as a reminder that there are still businesses that build relationships with customers.
And, of course, Thermapen ONE is still the undefeated fastest and most accurate thermometer in the food industry today. Its robust commercial construction lasts longer even in restaurant kitchens and food plants worldwide.
Thank you for your continued loyalty.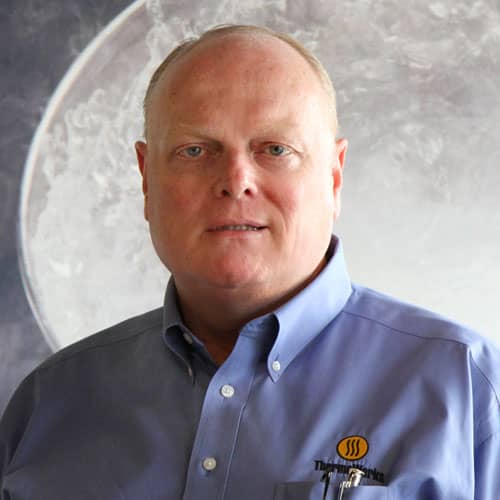 Best Regards,
Randy Owen
CEO & Founder
ThermoWorks