Supply Chain Issues and 2021
Due to supply chain issues and a labor shortage, as we get close to the holidays, expect delays in packing orders, delivery problems & stock issues on some items.
To our ThermoWorks Friends,
As the season approaches, we've been thinking a lot about holiday gatherings with friends and loved ones. The prospect of special meals and good company seems more important than ever. We hope our tools figure prominently in your plans to carry off a perfect roasted feast, exquisite confections, heart-warming baked goods, or a mind blowing smoked meat. We want to make sure we're able to help when you need us.
We continue to face lingering and severe challenges in the global supply chain. We want to make you aware of the investments we've made and the steps we're taking to better serve you in a difficult time.
Although our local labor pool is extremely limited, we continue to hire great people to serve you better. We've multiplied our in-house training to bring our new team members up to speed much quicker with even deeper product knowledge. We've doubled our investment in inventory to insulate ourselves, best we can, from severe shortages in electronics. We are constantly negotiating with carriers to get timely and affordable transportation. Finally, we continue to use heightened safety precautions to protect our team members from COVID infection at work.
We are especially aware that you depend on us to get ThermoWorks products to you in time for special occasions. Whether you're cooking with our tools or giving them as special gifts, we know you're counting on us. So, with this in mind, here is our best guidance:
The Thermapen ONE is selling briskly. The factory in England is working multiple shifts against steep COVID-related odds. If you want ONE for your own use this year, or several to give as gifts, we recommend you order as soon as possible. Our commercial customers are ordering ever-larger quantities. We promise we're doing everything we can to keep up but there is uncertainty and future delays are likely.
Supply chain issues will continue to affect us across the board. We're doing our best, but to make sure we can help you when you need it, order now. Shipping delays are expected as the season unfolds. If you're needing some Tech Support, make that call or email as soon as you can.
Costs are spiraling upward. We're trying to continue with lots of great deals but you should take advantage sooner rather than later. Price increases are inevitable.
We hope you and yours are able to gather and celebrate safely this year. We hope that we can help somehow. Thanks again for your patronage.
Best wishes,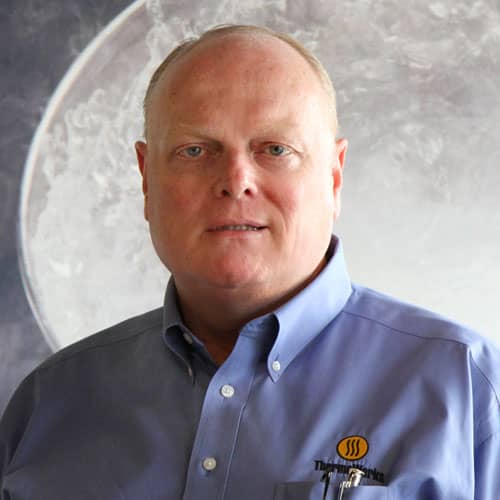 Randy Owen
CEO & Founder
ThermoWorks