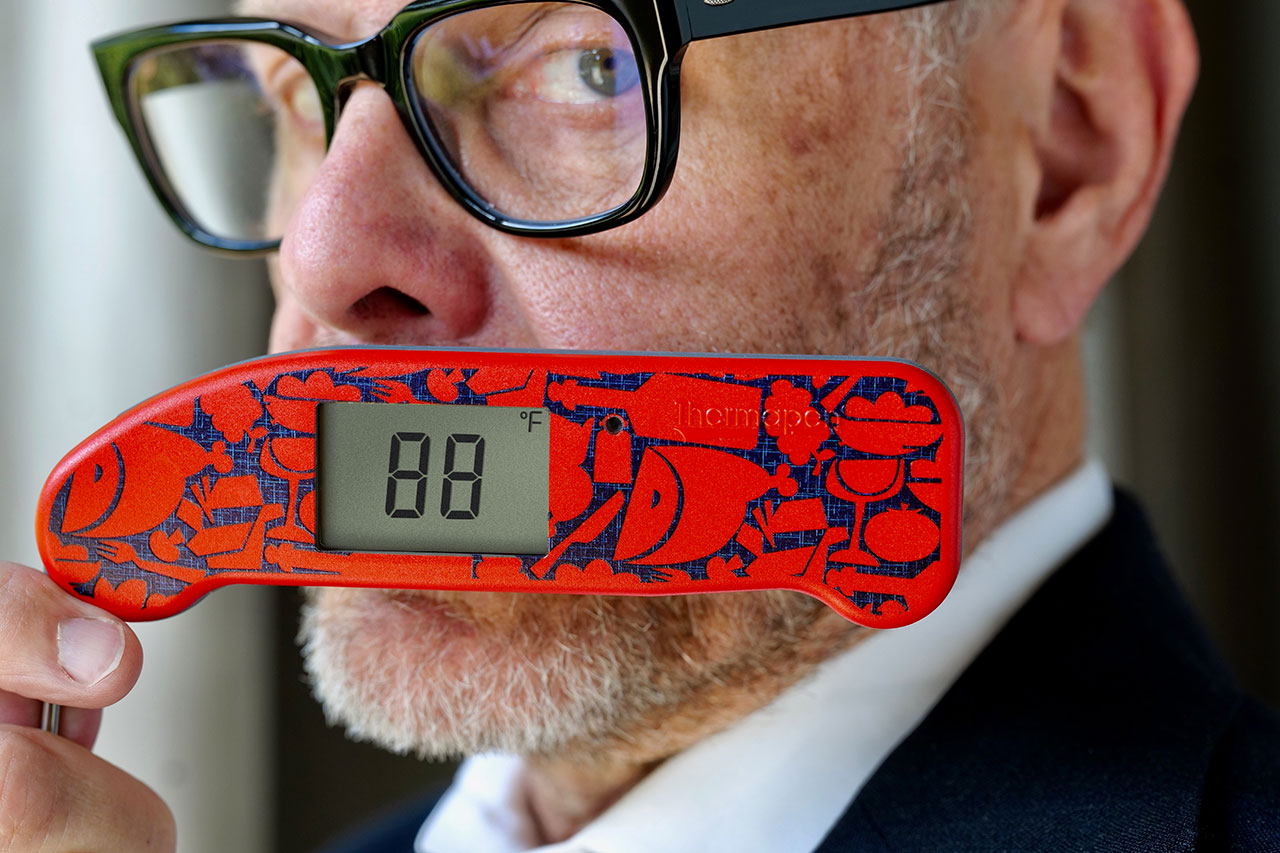 Alton's Limited Edition Design
Featuring Alton's patented "living room" wallpaper from altonbrown.com, this Thermapen is as unique as Alton Brown himself.

Alton's Longtime Recommendation
Alton Brown's Gear for your Kitchen
"The thermometer I use most is the Thermapen by ThermoWorks, and, no, I'm not paid to say that. This particular model edges out other (cheaper) digitals because it's got a long, rotating, orientable probe, a huge readout, and circuitry that updates its information faster than any other model…" (pg. 167)

ONE. Second. Readings.
Thermapen ONE almost moves at the speed of thought...allowing you to focus exclusively on the quality of your work.

High Accuracy
"Learn to control heat. Make thermometers your friends." - Alton Brown.
Know exactly what's going on with your food and make accuracy your friend. Thermapen ONE is accurate to ± 0.5°F (± 0.3°C).
With a newly designed battery compartment for easier access to the user settings and all the amazing features you love—auto-rotating display, motion-sensing sleep and wake mode, waterproof to IP67, automatic bright backlight, 5-year warrantee, NIST-traceable calibration certificate—you'll need to get ONE for yourself to understand the power of sub-second performance.