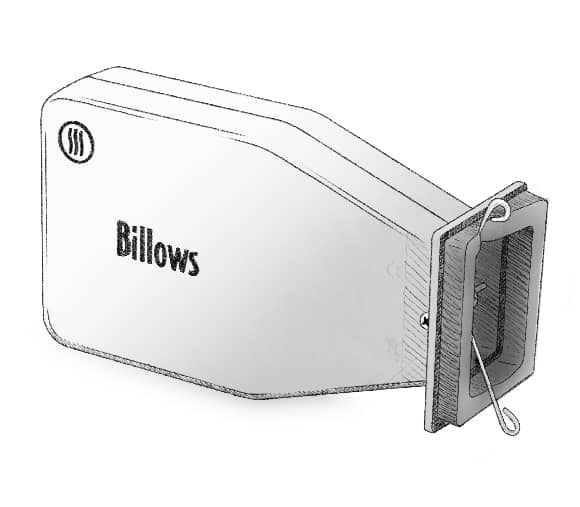 Controller Compatibility: Works with any ThermoWorks controller
Control your cook more efficiently with Billows and ThermaQ 2, SmokeX, or Signals.

Made to Fit Most Smokers
Easy to fit into any smoker's BBQ fan opening.
(Optional mounting kits are available.)
Cook perfect, succulent BBQ meats over the course of many hours without having to worry about flareups, burn-outs, vent adjustments, or tending the coals. Confidently control your BBQ with ThermoWorks quality precision.
Billows now comes with Open Lid Detection, Billows returns the smoker to your set temp much quicker.
Maintains constant temperature control (±10°F/6°C typical) over entire cook
Fastest initial speed-to-temperature
Lowest overshoot, stabilizes faster
Control stability exceeds other units
One integrated system to monitor and control smoker and meat temps
Cool-touch industrial-molded weatherproof composite
Uses replaceable USB-C connector cables
True charcoal flavor without the hassle of fire tending
Engineered in Utah by ThermoWorks
When connected to a ThermoWorks compatible controller (required), the Billows fan quickly gets your smoker up to the target cooking temperature and keeps it there. The powerful fan maintains precise temperature control, whether you're cooking in a stick-burner, ceramic, barrel, or drum cooker. An optional expansion connection kit is available to pair two Billows with the same controller for large smokers or cookers, but you're not likely to need it, as powerful as Billows is. Up your game today with Billows.
Optional Billows Mounting Kits (sold separately) may be used to attach Billows to certain types of smokers. See the Question and Answers section for more details.