Bring Internet connectivity to Smoke through Wi-Fi (not compatible with Smoke X)
See temperatures & alarms on your phone
Create graphs or download data for further analysis
Rugged splash-proof housing
AC or battery powered
Designed in Utah by ThermoWorks
Add Internet connectivity through Wi-Fi to your Smoke alarm thermometer with Smoke Gateway. Intuitive in-app setup walks you through pairing Smoke Gateway to Smoke base unit, and connecting Smoke Gateway to your Wi-Fi network, to track your cook directly on your smart device from anywhere in the world. Plug Smoke Gateway into a wall outlet, or use remotely on battery power, up to 100 hours, before USB charging is required. Holds up to professional BBQ use with molded-in seals and IP65 water-resistant rating. Please note that each Smoke requires its own Smoke Gateway to connect to the internet if operated simultaneously.
Smoke Gateway easily pairs via radio frequency (RF) with your existing Smoke thermometer. It then pairs with your Wi-Fi network to send temperatures and alerts to the ThermoWorks App on your smart device.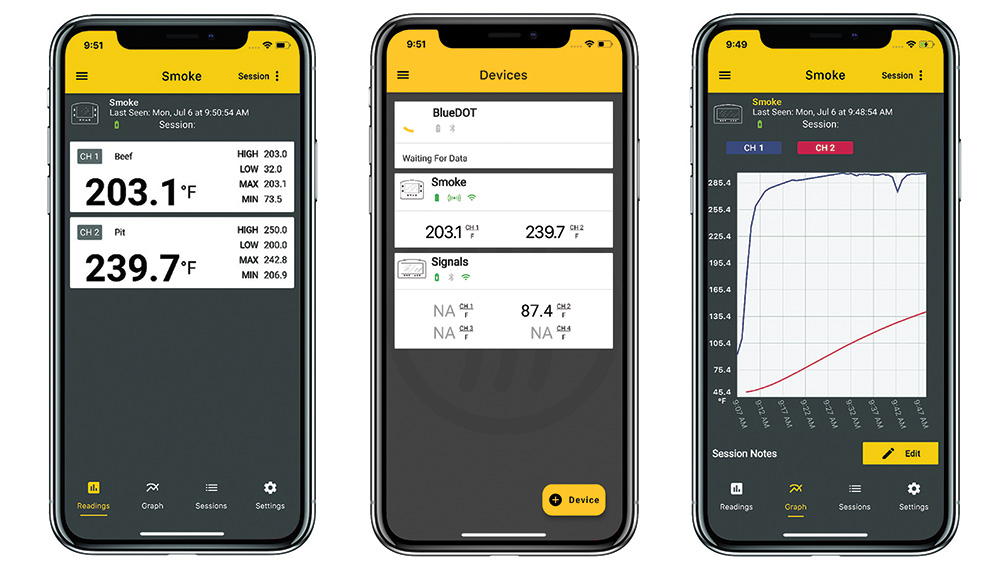 ThermoWorks App allows you to view your critical temperatures anywhere with an internet connection. View live graphs and export your data for deeper analysis.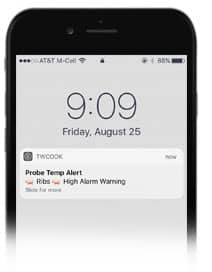 Get push notifications on your smart device when your temperature alarms are triggered.
Smoke Gateway is built with a rechargeable battery that allows you to cook anywhere for up to 100 hours or use plugged in. With splash-proof housings, Smoke Gateway is designed to be used at home, work, and BBQ competitions.