ThermoWorks App
---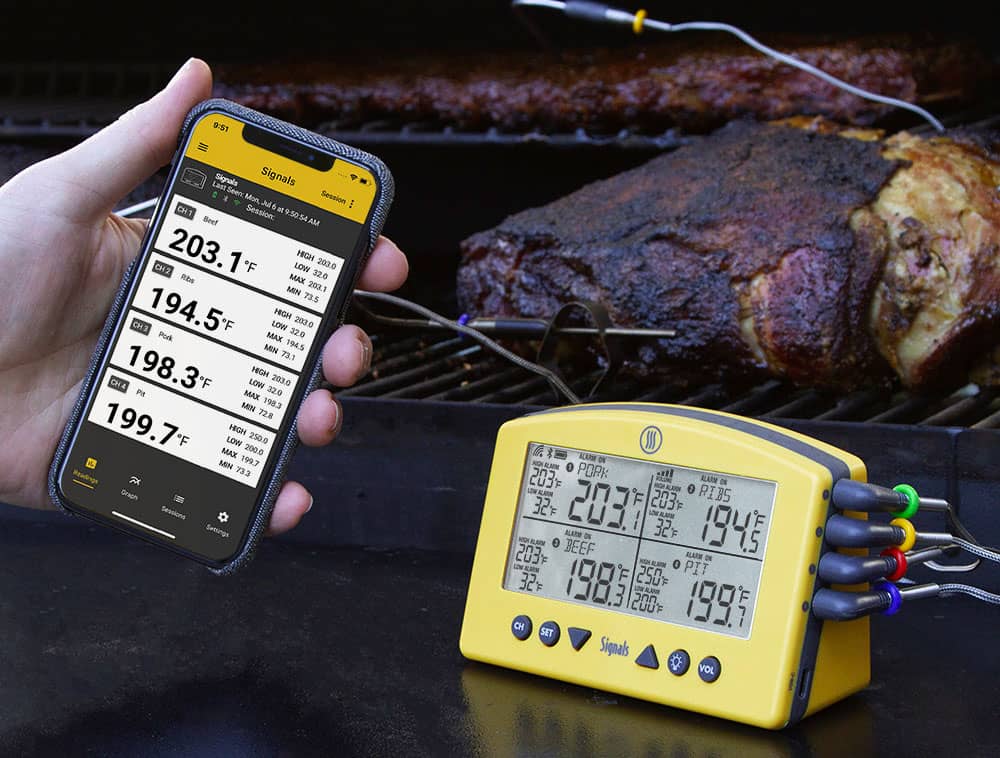 The New ThermoWorks App
Controlling your ThermoWorks connected thermometers is an elevated experience with the all-new ThermoWorks App and new ThermoWorks Cloud. The ThermoWorks App boasts powerful new features, a more intuitive interface, and more robust connectivity. Plus, now you can dive into your temperature data from any browser, explore and annotate graphs, and share everything with your team anytime, anywhere on the new ThermoWorks Cloud.
---
ThermoWorks App and ThermoWorks Cloud
The New ThermoWorks App works hand in hand with ThermoWorks Cloud. You'll be able to dive deep into your temperature data.
Learn More About ThermoWorks Cloud
---
All-New App Experience
---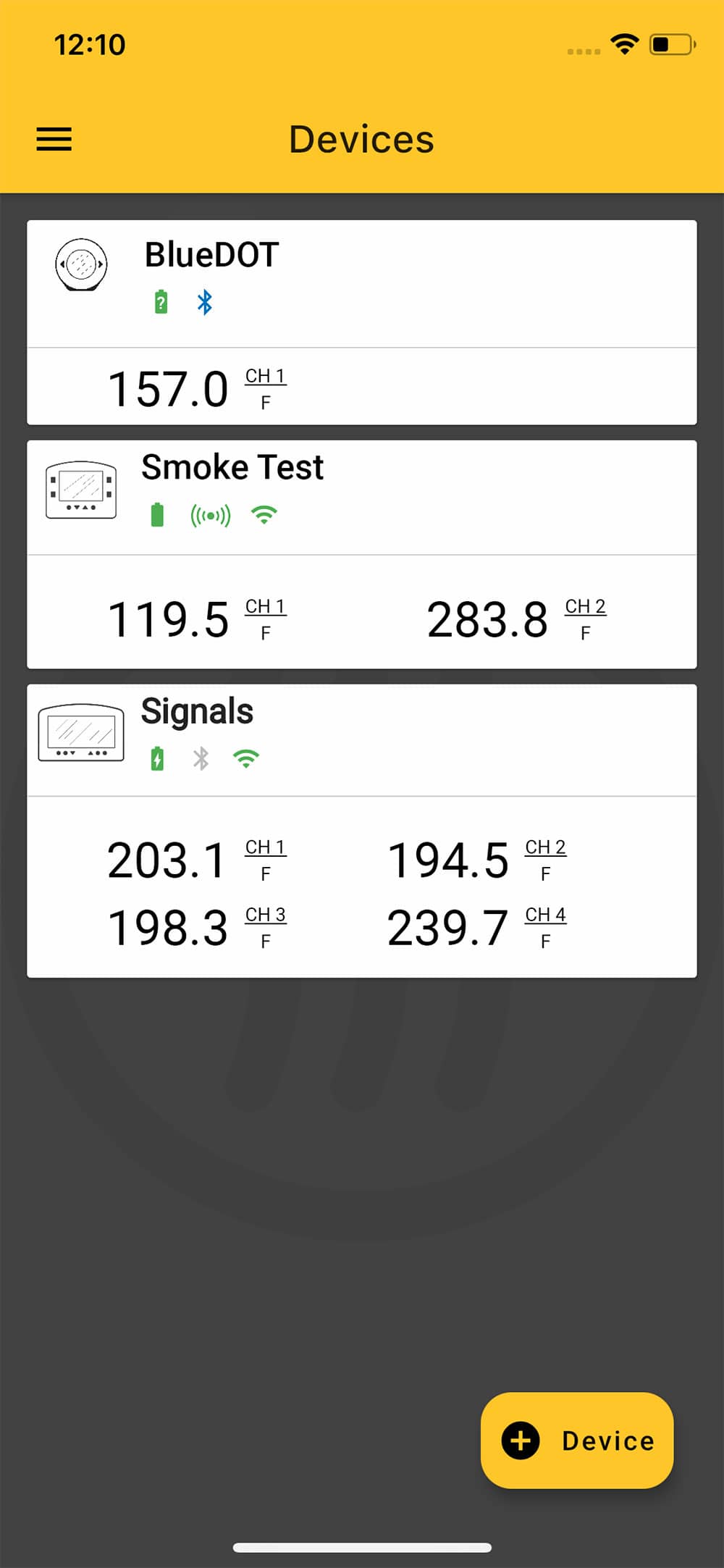 Powerful Dashboard
Track all temperature readings across all your devices at once in our new, clean top-level dashboard. Check battery life, connection type, and connectivity details for each device at a glance. Click into separate device-specific dashboards to manage High/Low Alarms, Max/Min temps, and to explore graphs, save sessions, or adjust settings. Dial in your smoker temp right from the App when you pair it with Signals and a Billows Fan.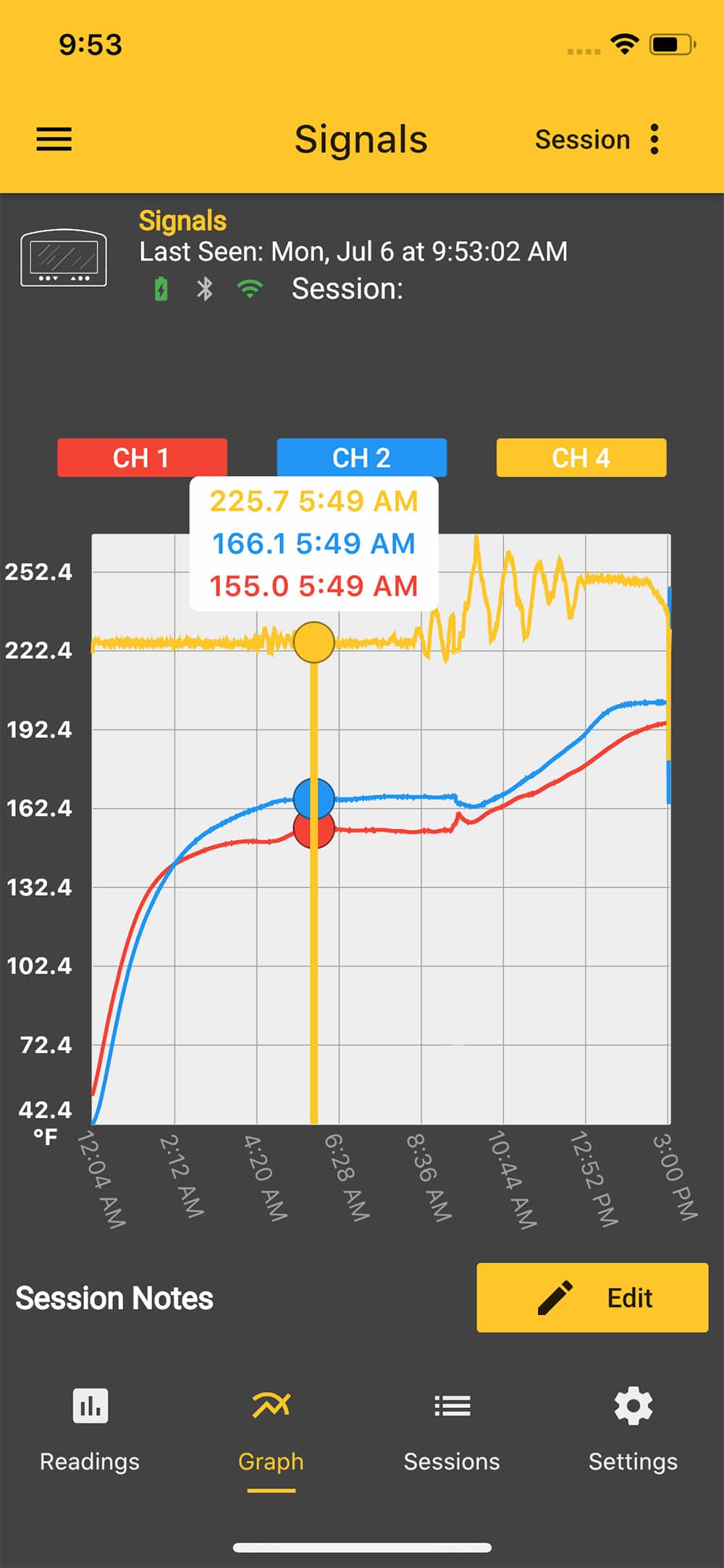 Detailed Graphs
We've totally reimagined your graph capabilities. Drag your finger across the graph to reveal specific temperature data points. Input each channel's probe ring color and the plotted line on the graph will automatically change to that color, so you can easily keep track of each probe. Add Session Notes to mark important cook information, and archive the data to improve your next cook.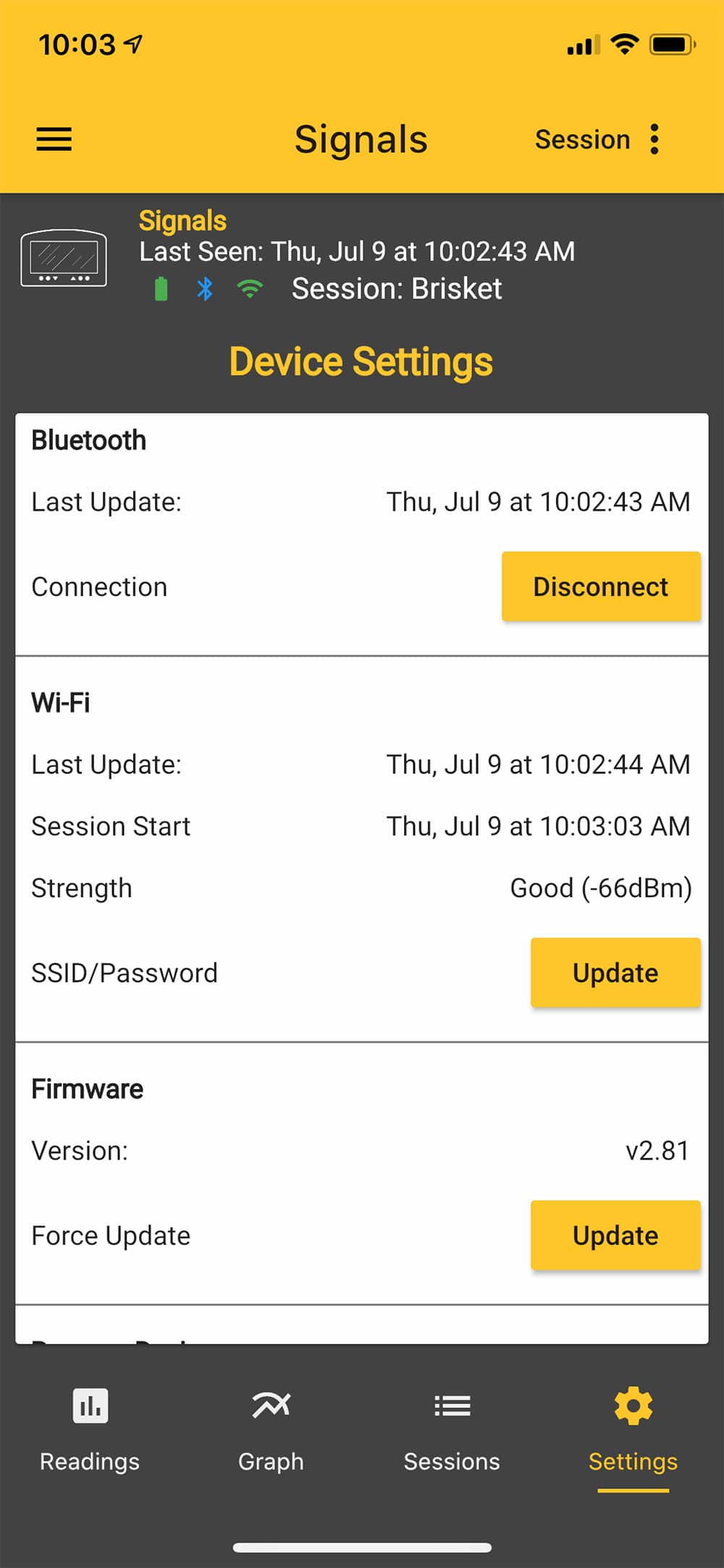 Robust Connectivity
Cutting-edge engineering and firmware improvements empower a new more robust connection between the new ThermoWorks App and your connected thermometer. Check your current connection type and signal strength right from the App itself.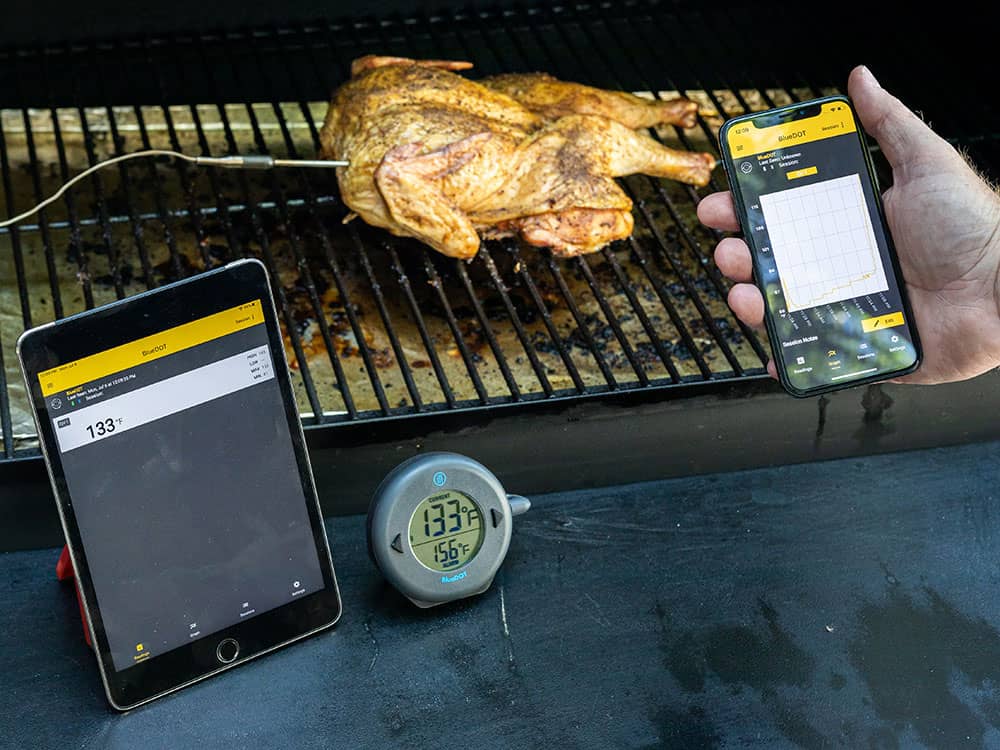 Connect to BlueDOT through Wi-Fi
Because the new ThermoWorks App automatically pushes all temperature readings to the ThermoWorks Cloud, all you need to do is pair BlueDOT with a nearby smart device to track your cook temps from any browser. It's like BlueDOT is a Wi-Fi thermometer!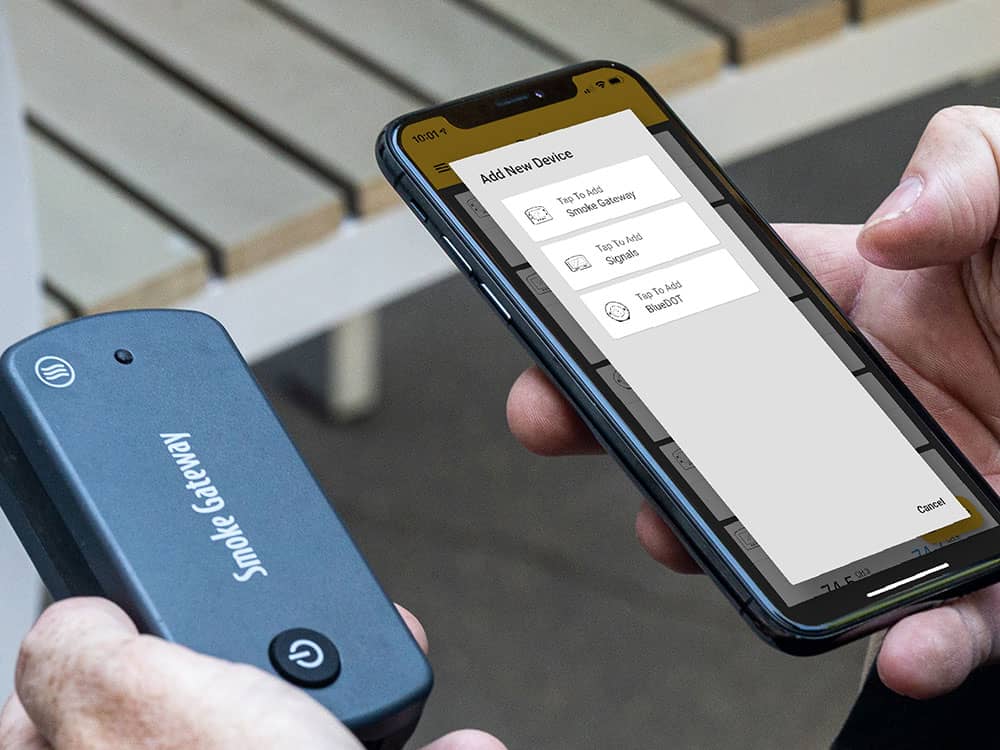 Simplified Device Setup
Adding a new device has never been so easy. Simply press the + Device button and select the picture of your device. The App connects to your device via Bluetooth or RF, you enter your Wi-Fi network information, and you're off and cooking in no time.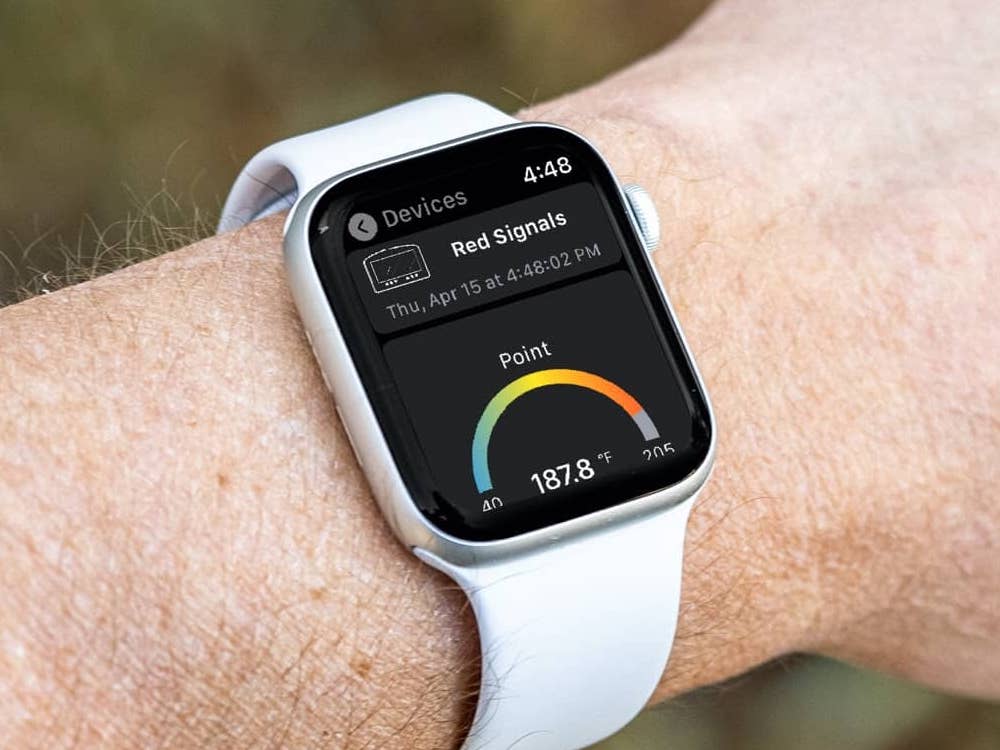 Monitor Temps from Your Watch
ThermoWorks App is now available on your Apple Watch. Monitor your critical temperatures and always stay in the know of what's happening with your bbq.
---
ThermoWorks App Compatibility
The new ThermoWorks App + Cloud works with Signals, BlueDOT, and Smoke + Smoke Gateway. With Signals and Billows, set and control your cooker's temperature right in the App. Download the new ThermoWorks App and start exploring its powerful new features today.
---
---